Renault Megane 2 RS Trophy N °0007
Installation Alpine & Apple iPod Multimedia
Here's described the installation of the Alpine & Apple iPod Multimedia Systems. For an even better result in execution and end result, it was especially paid attention to some details.
This solution consists of:
Alpine IVA-W505R Multimedia
Alpine PMD-B200P Navigation System
Alpine APF-S102RE Steering Wheel Remote Control Interface combined with the Clio 3 dashboard display
iPod Classic 6.5G 160GB "Renault Sport Mégane RS Trophy N°0007", orange anodized with video transmission
RS Center iPod console in original leather look in the armrest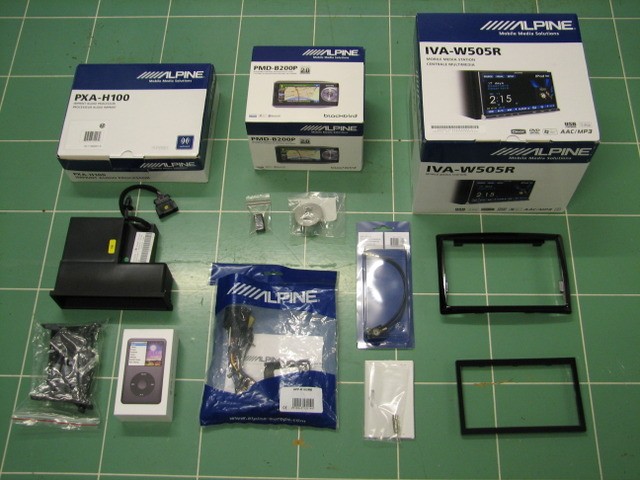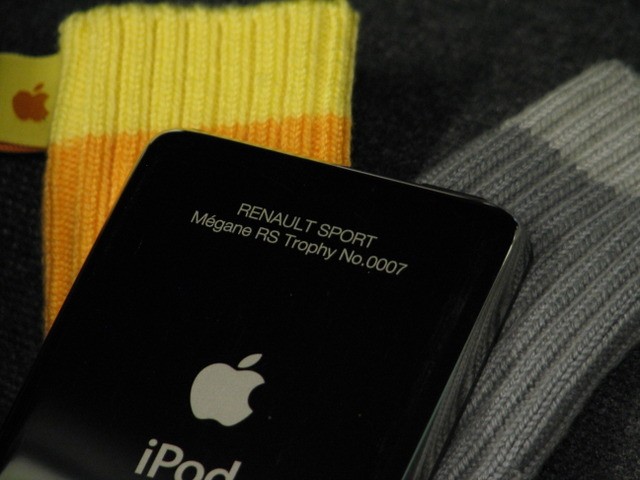 The iPod Classic 6.5G 160GB, anthracite, engraved for the intended application in this car.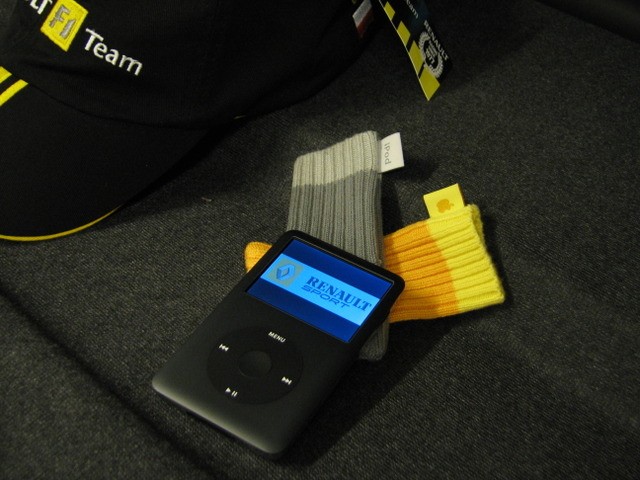 Of course, the RS Center video clips are also stored in it.
The navigation antenna was abridged and soldered.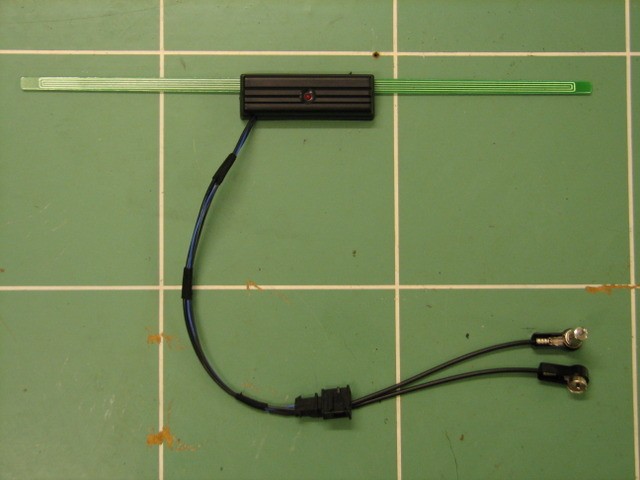 The radio antenna also and additionally split for the TMC function.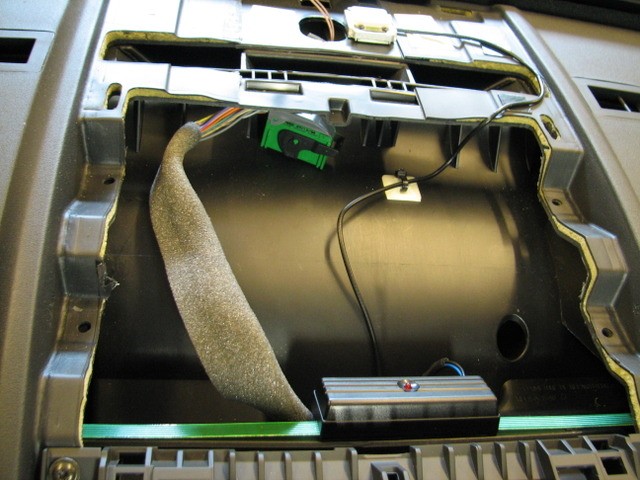 Both antennas were hidden under the dashboard. The reception is still very good.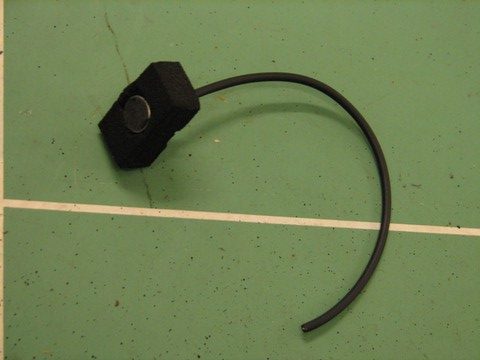 The microphone of the hands free kit was also abridged.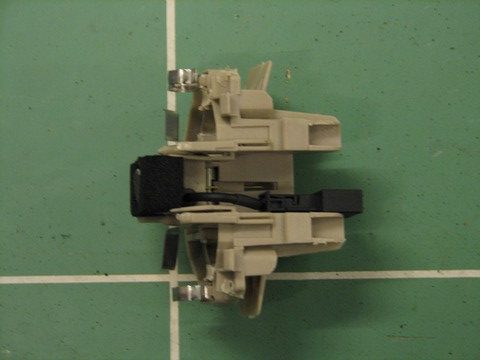 At the microphone end, the cable was provided with a plug connection, to facilitate later expansion.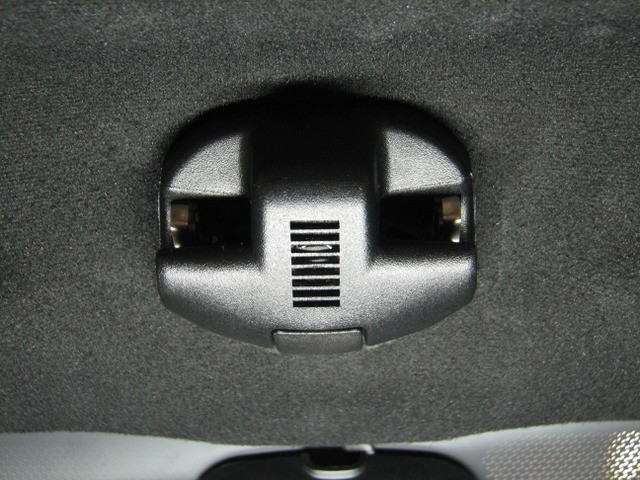 For a discreet installation, the microphone was fitted into the middle sunshade bracket. The function is not affected.
The standard radio display of the Mégane 2 is not compatible with the Alpine steering wheel and display interface. The Clio 3 radio display fits. Thus, this was installed.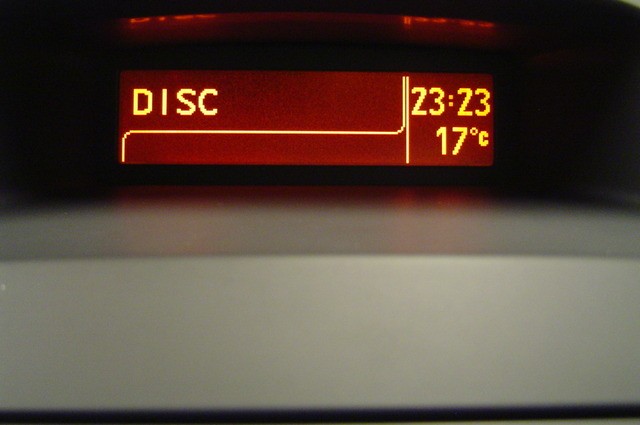 With a few changes to the housing and the plug connection it fits without problems.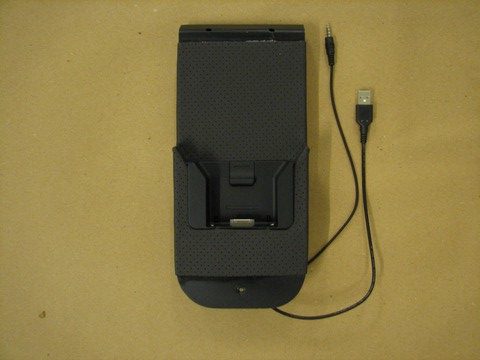 The iPod console made by RS Center fits into the compartment of the armrest.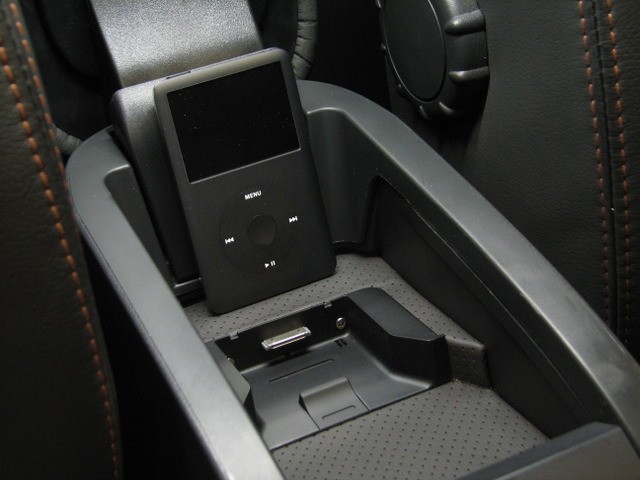 The RS Center iPod console is covered with original interior leather.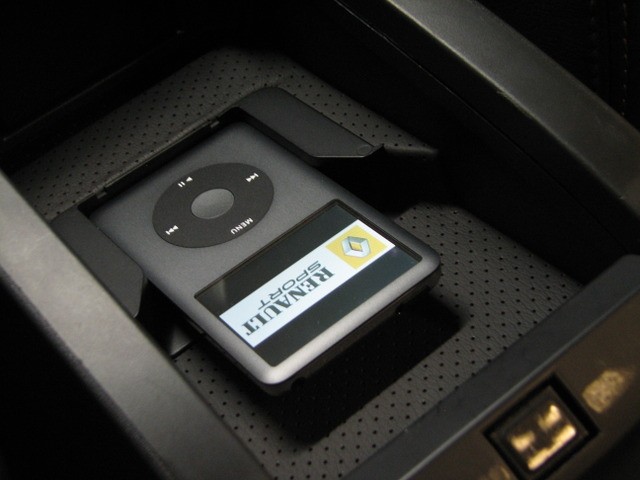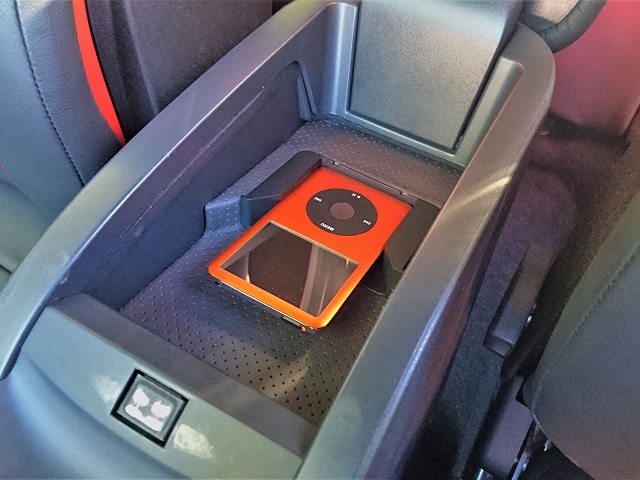 The aluminum housing of the iPod Classic 6.5G 160GB was anodized in orange to match the car color.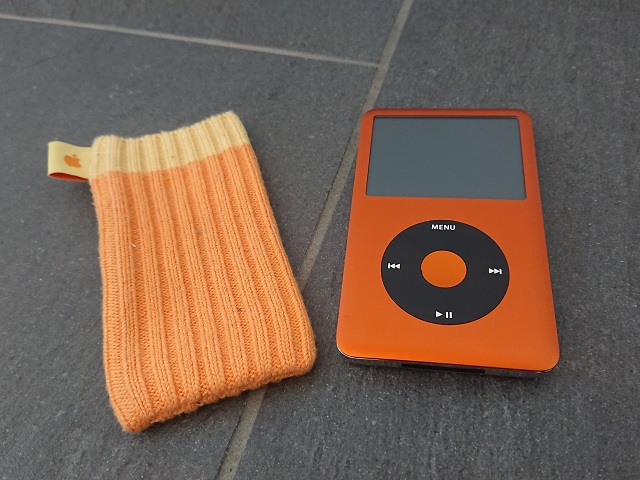 The wheel click button was subsequently anodized in orange to match. Now the look is perfect.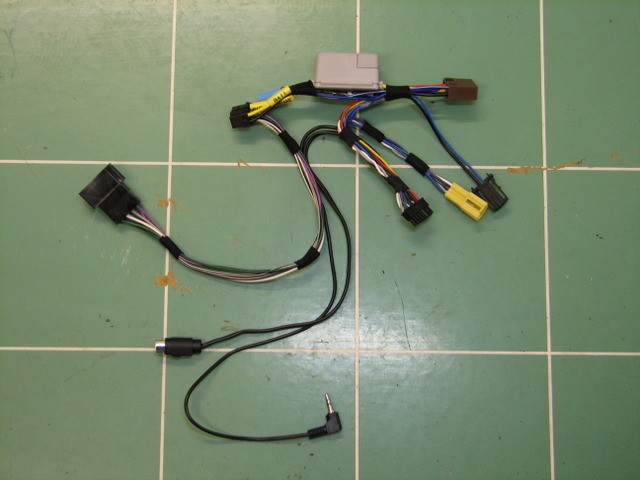 All required lines have been shortened, so that it also seems almost like the original.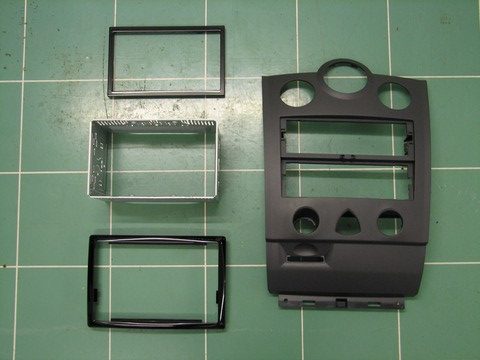 The double DIN mounting frame was fitted and black high-gloss painted like the original dashboard look.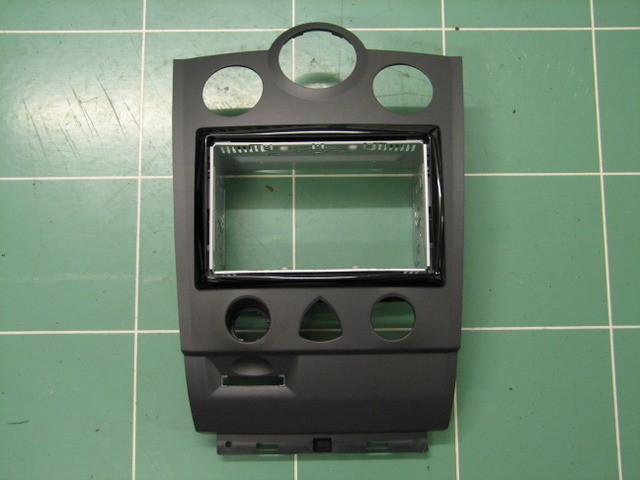 Assembled and ready for installation.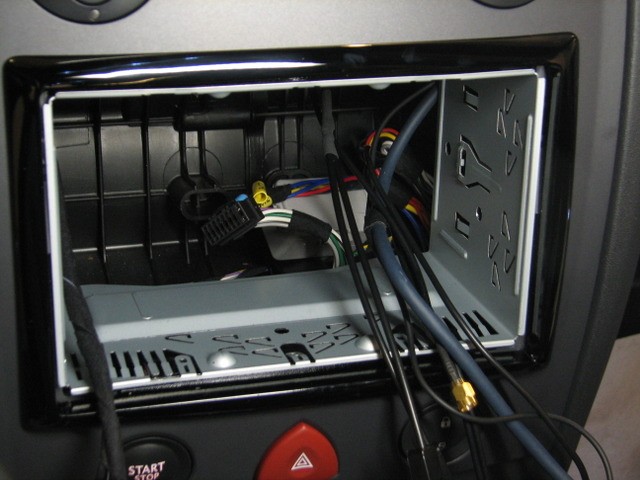 The complete panel has been installed and the Alpine multimedia system can be installed.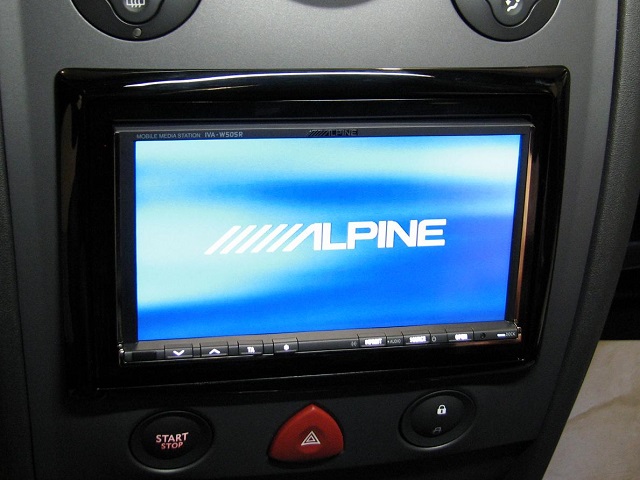 Mounted and fits perfect.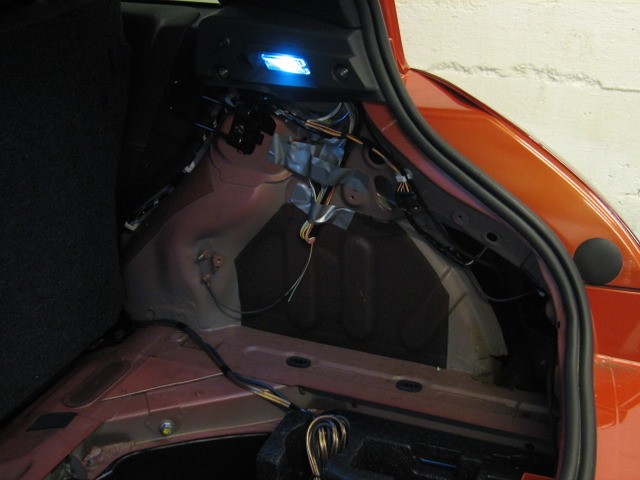 The original radio system was completely removed in the trunk. Also the no longer required antenna lines.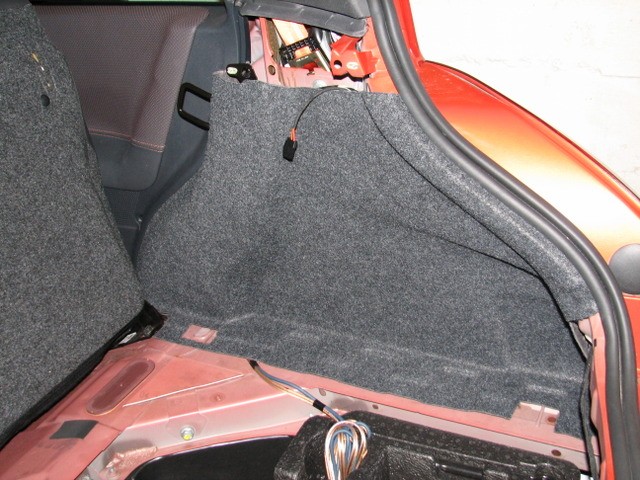 The right luggage compartment cover was exchanged against the "radio base version" without holes.
The RS Center Video from the Installation