Renault Megane 2 RS Trophy N °0007
Installation Clio 3 R.S. Steering Wheel
Here's described the installation of the Clio 3 R.S. steering wheel. For an even better result in execution and end result, it was especially paid attention to some details.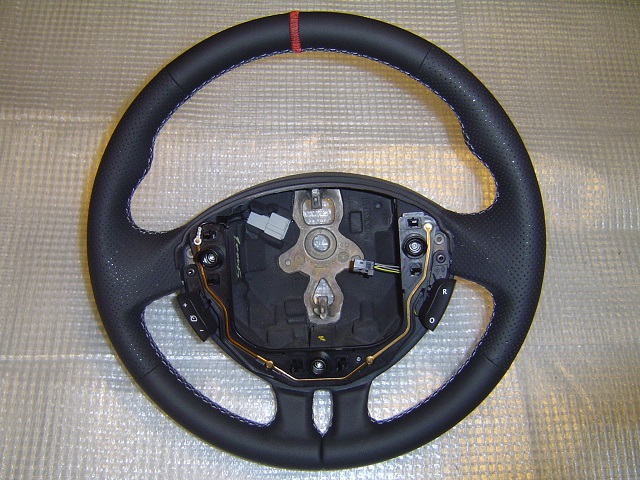 The OEM Clio 3 R.S. steering wheel.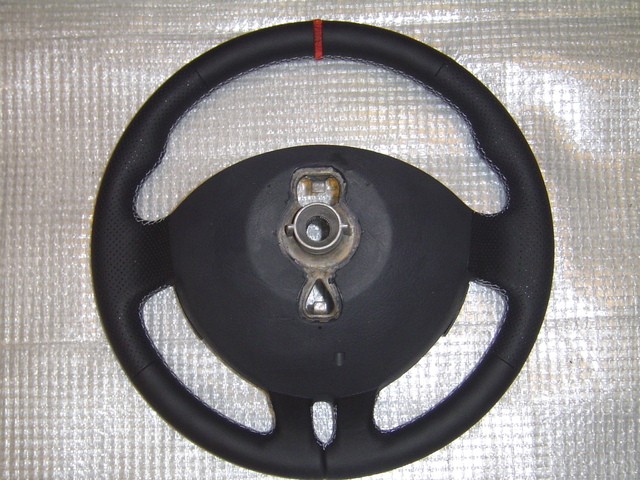 The view from behind. The center mark was red and didn't fit into the interior of the Mégane 2 RS.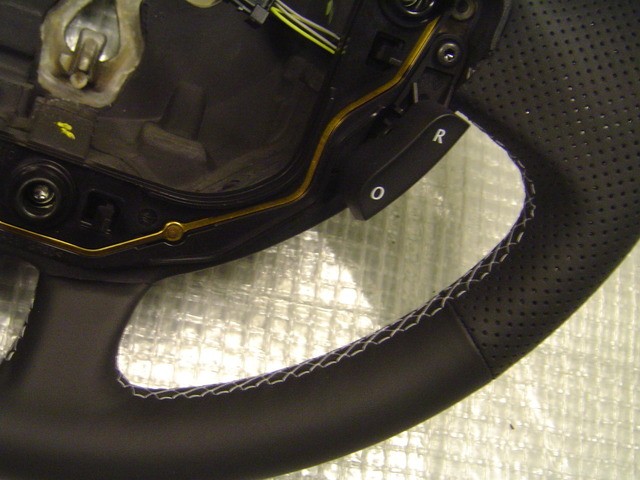 The sitches were in silver and so didn't fit the interior of the Mégane 2 RS.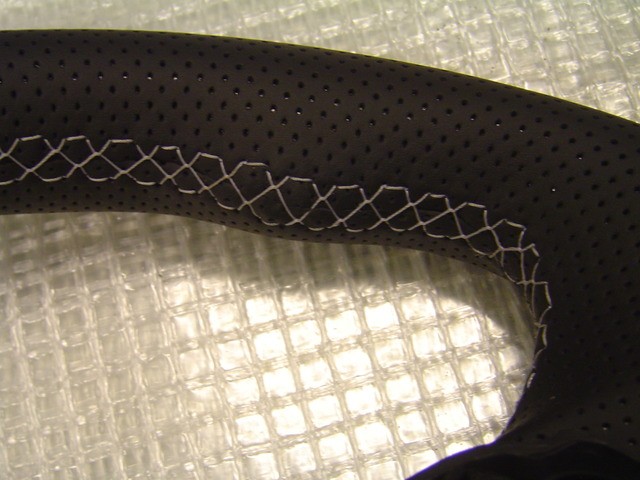 And the leather was already perforated on the sides. That fits however very well to the interior of the Mégane 2 RS.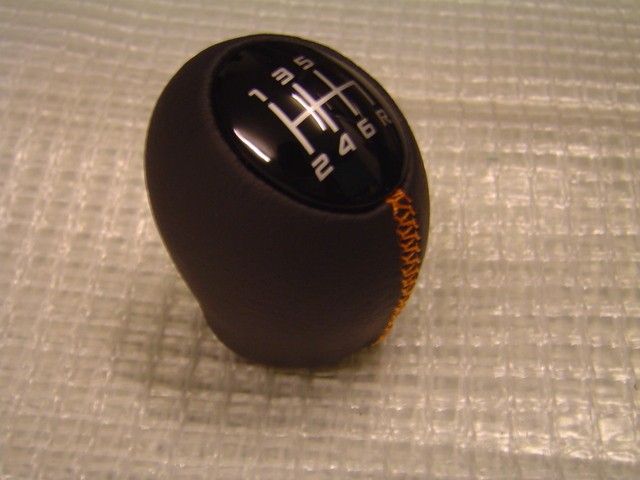 For the Clio 3 R.S. steering wheel conversion, there was also a new shift lever knob.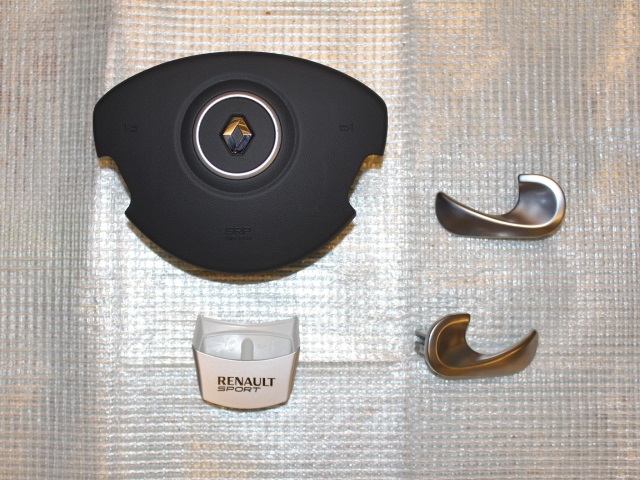 These parts had to go first to the painter. All silver parts had to be painted black high gloss, and the inner door handles were also added, because these parts were still the only remaining silver parts in the interior.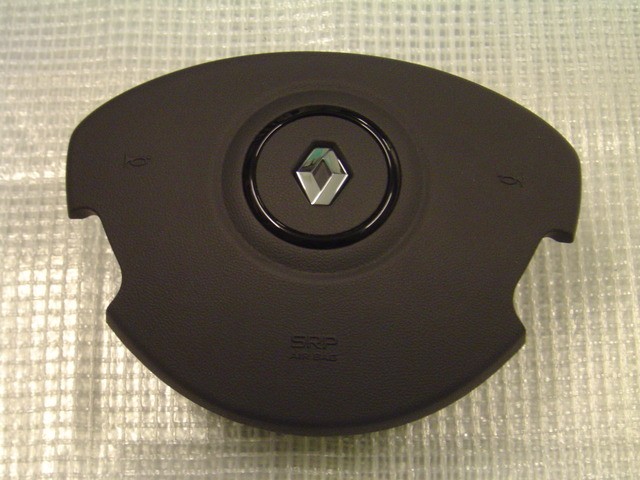 Back from paiting. The ornamental ring was now black high gloss.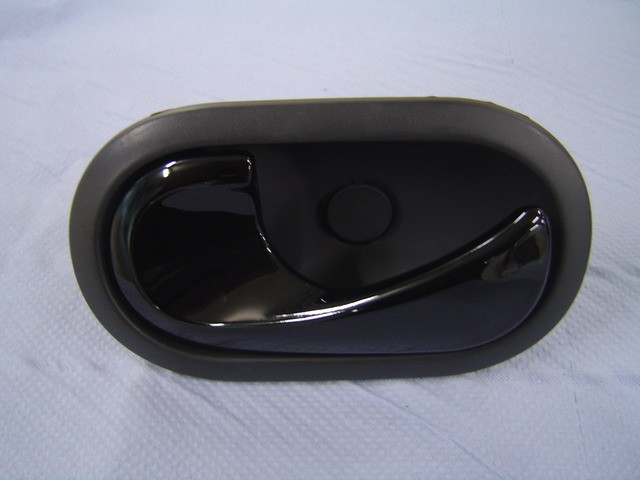 Also the inner door handles.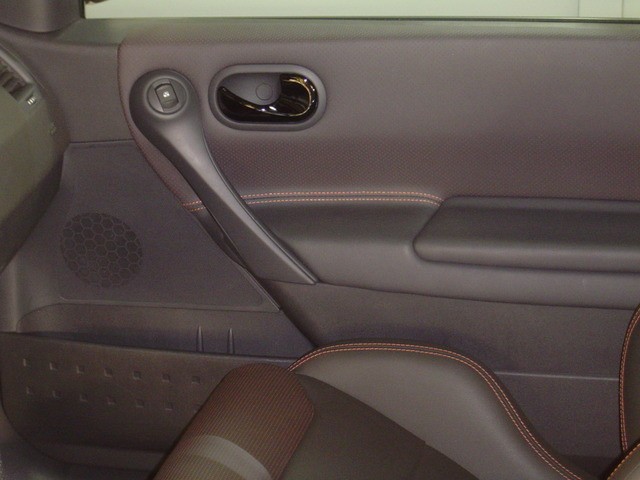 The look was now much more sporty and modern.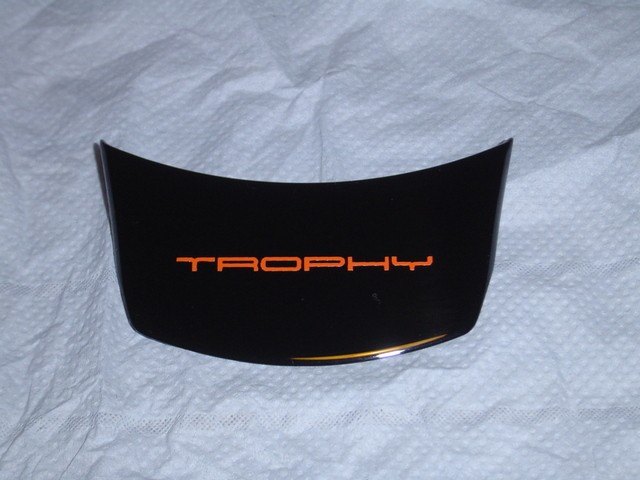 Instead of as originally the "Renault Sport" lettering, now the "Trophy" lettering in the matching RAL Color came on the under cover.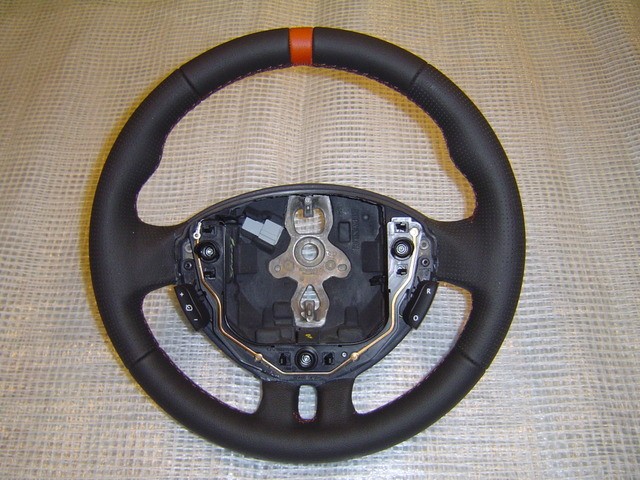 The Clio 3 R.S. steering wheel came back from the saddler. Now with orange center markings in leather, orange-colored seams and perforated leather.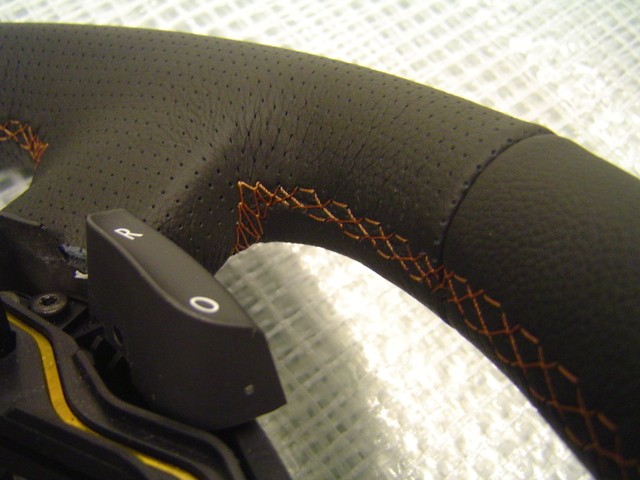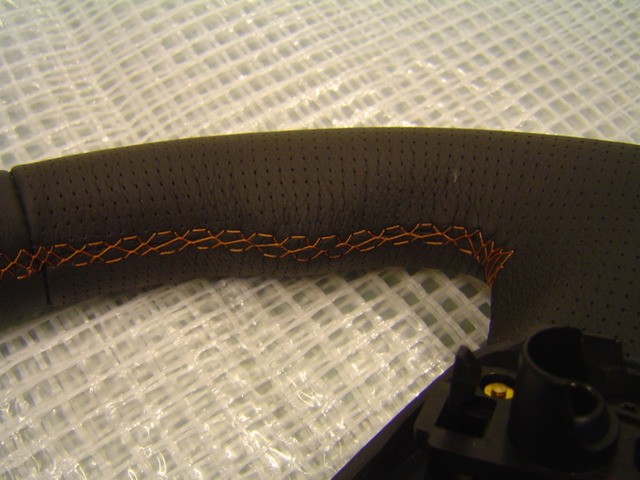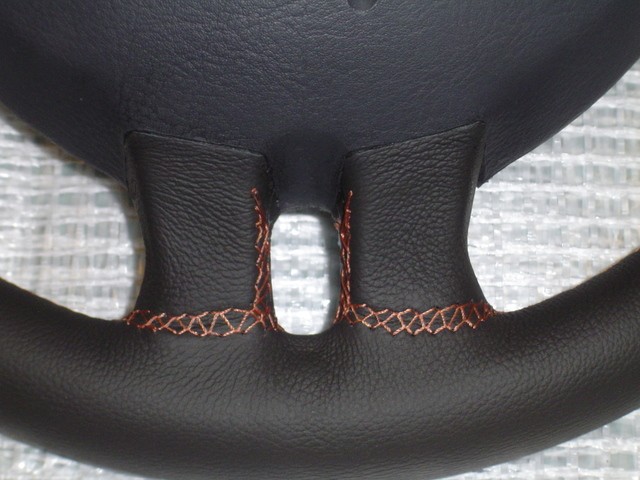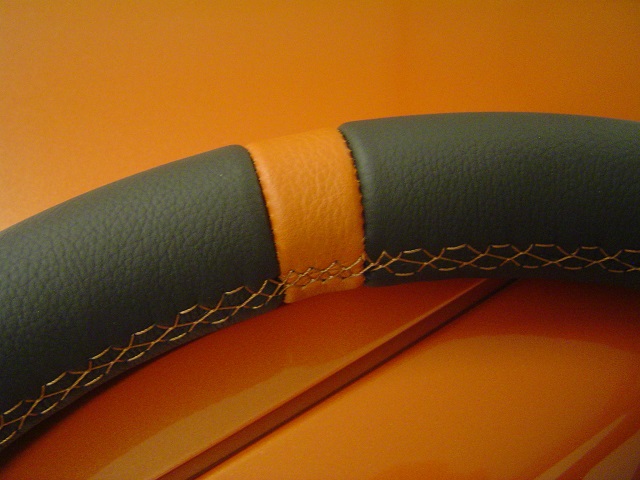 The leather piece of the center mark fits perfectly to the exterior color.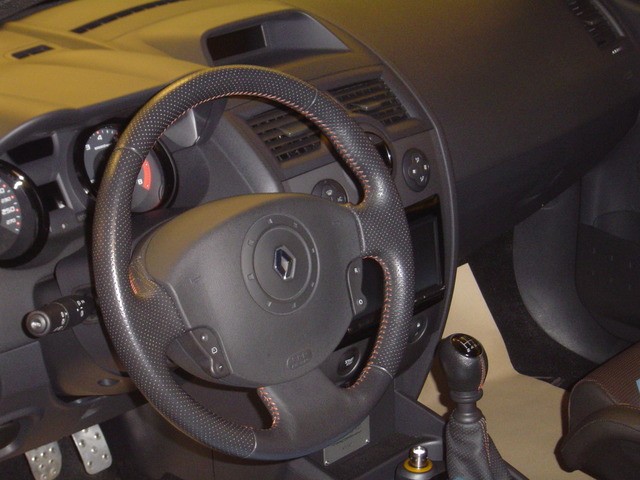 Start of the conversion. The OEM Mégane 2 RS steering wheel.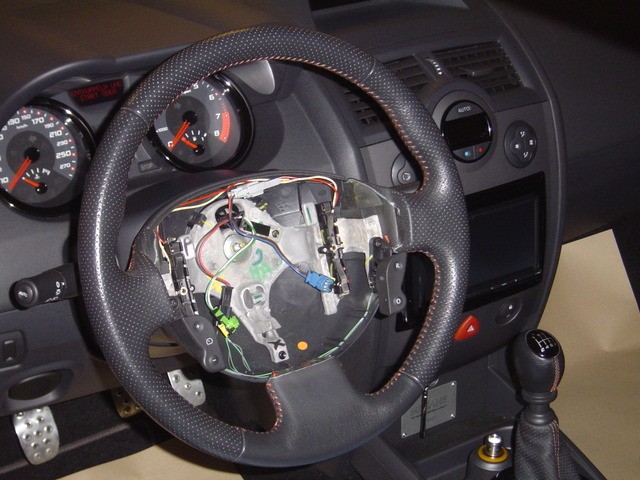 The airbag unit has been removed.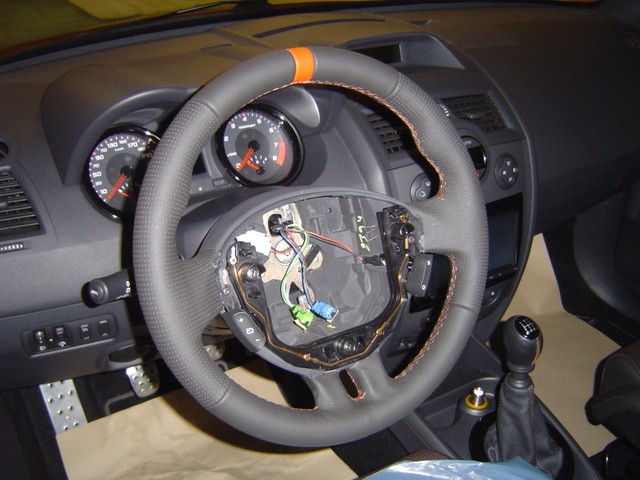 Then it was plugged out the connections of the horn and the cruise control switch unit and removed the OEM steering wheel. The Clio 3 R.S. steering wheel was mounted and screwed on.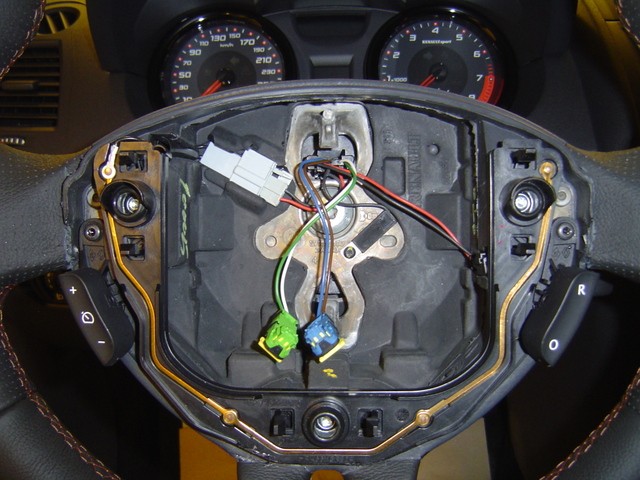 All plug connections and pin assignments fit without any changes. Just to be able to screw the potential equalization (black component in the middle) in the steering wheel, it needed a 3mm hole in the aluminum part.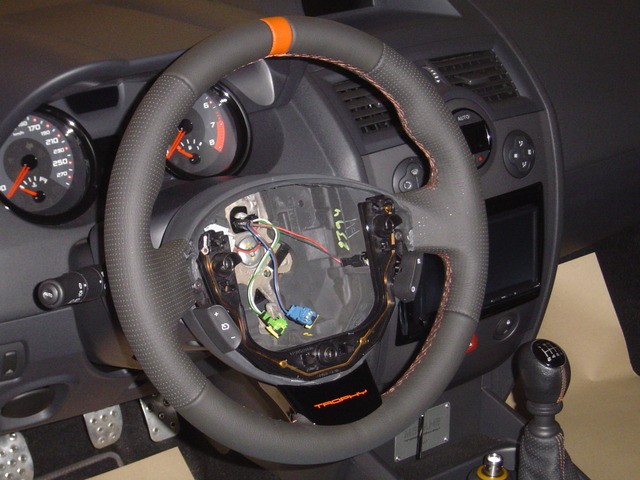 The Trophy cover was screwed on.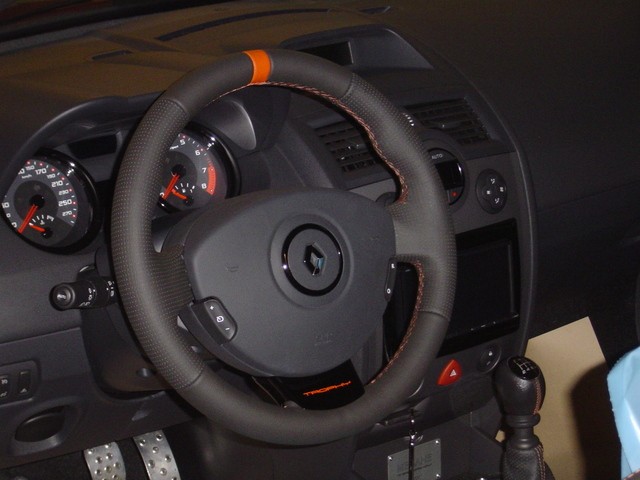 The airbag harness was plugged in and the airbag module was locked in.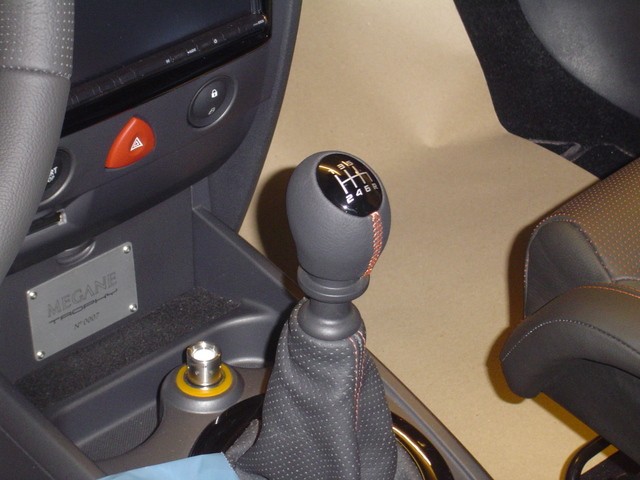 The new gear lever knob was still mounted.