Renault Megane 2 RS Trophy N °0007
Installation Combinated LED DRL With Fog Light
Here's described the installation of the combinated LED DRL with fog light. For an even better result in execution and end result, it was especially paid attention to some details.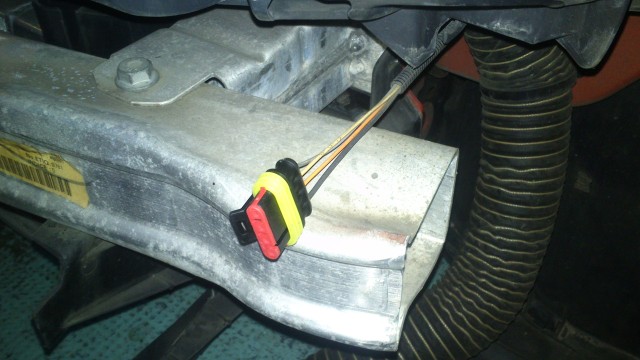 The original harness between the electrical box and the fog lights connector was modified in such a way, that only one additional cable had to be fed, and the 3 pin connector on the bumper had to be changed to 4 pins. Thus, the harness supplied in the kit could be omitted. Of course everything is still electrically fused as OEM.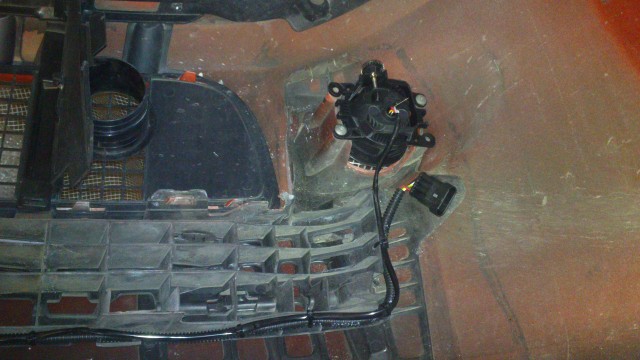 Even if this installation kit is a really good solution, it's unfortunately not quite perfect enough. If the LED lights are installed only Plug&Play, there remains a 12mm wide gap between lamp recess in the bumper and LED light. From a distance still ok, but from close that doesn't look nice.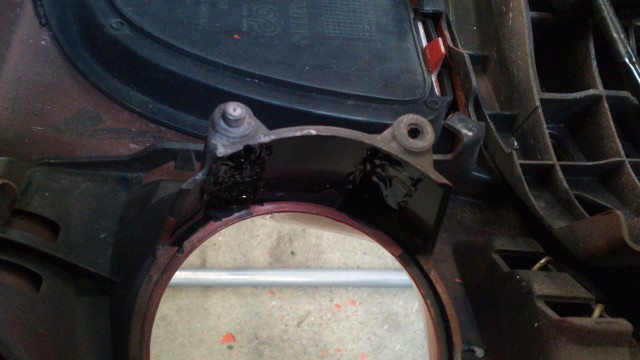 To get the LED lights flush to the bumper, it must be made a Change at both holders. First, filled the 4 bars with plastic repair adhesive.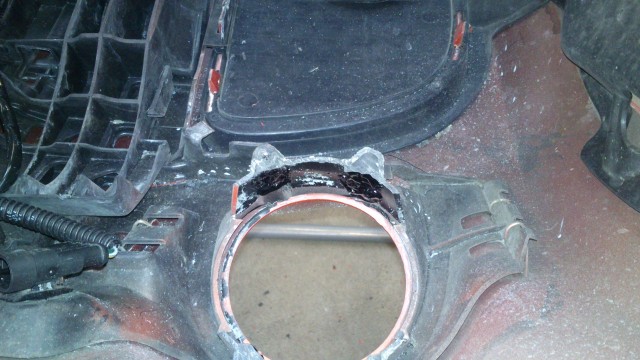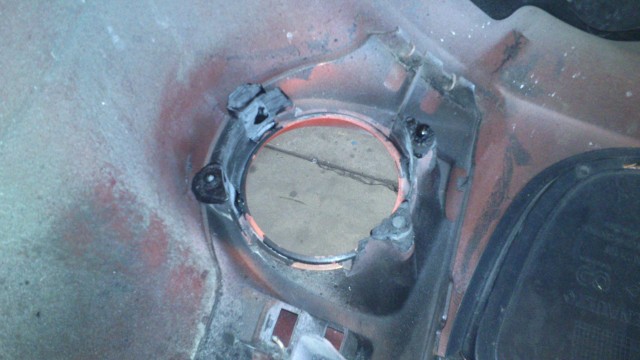 Then grind in shape and restore the guide nubs.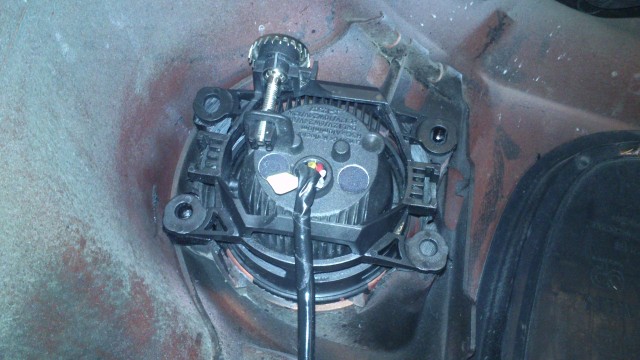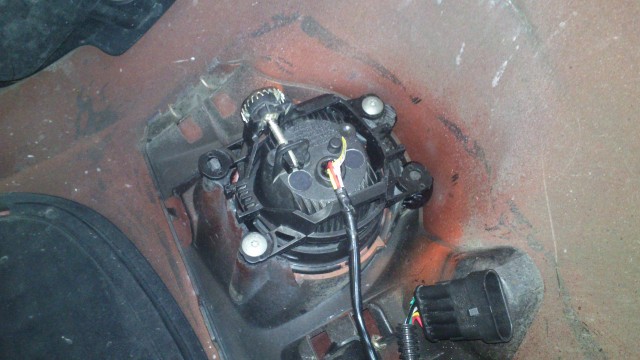 Pre-drill and insert the mounting screws.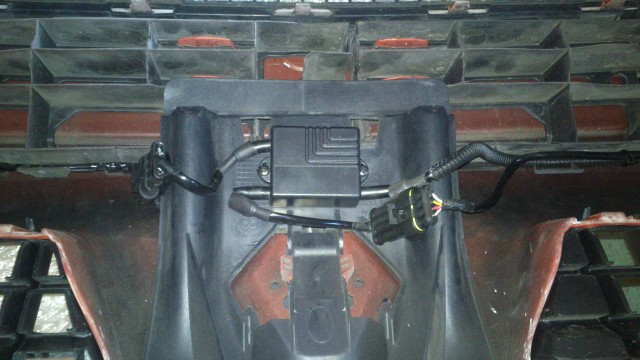 The corresponding control unit also has space in the bumper.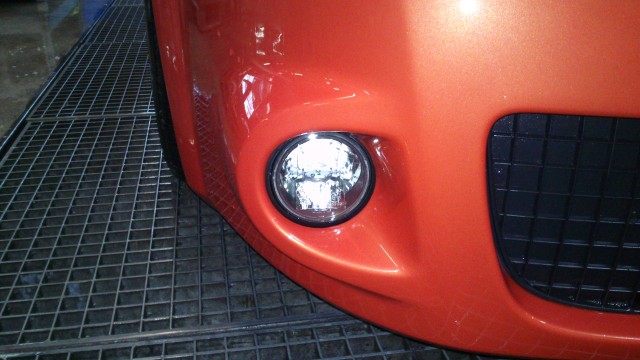 The bumper re-assembled, and by changing the fog light holders, the LED lights are now flush like the OEM fog lights before.